SAMMY LESLIE AWARDED WITH THE LSO #MYKEYWORKER AWARD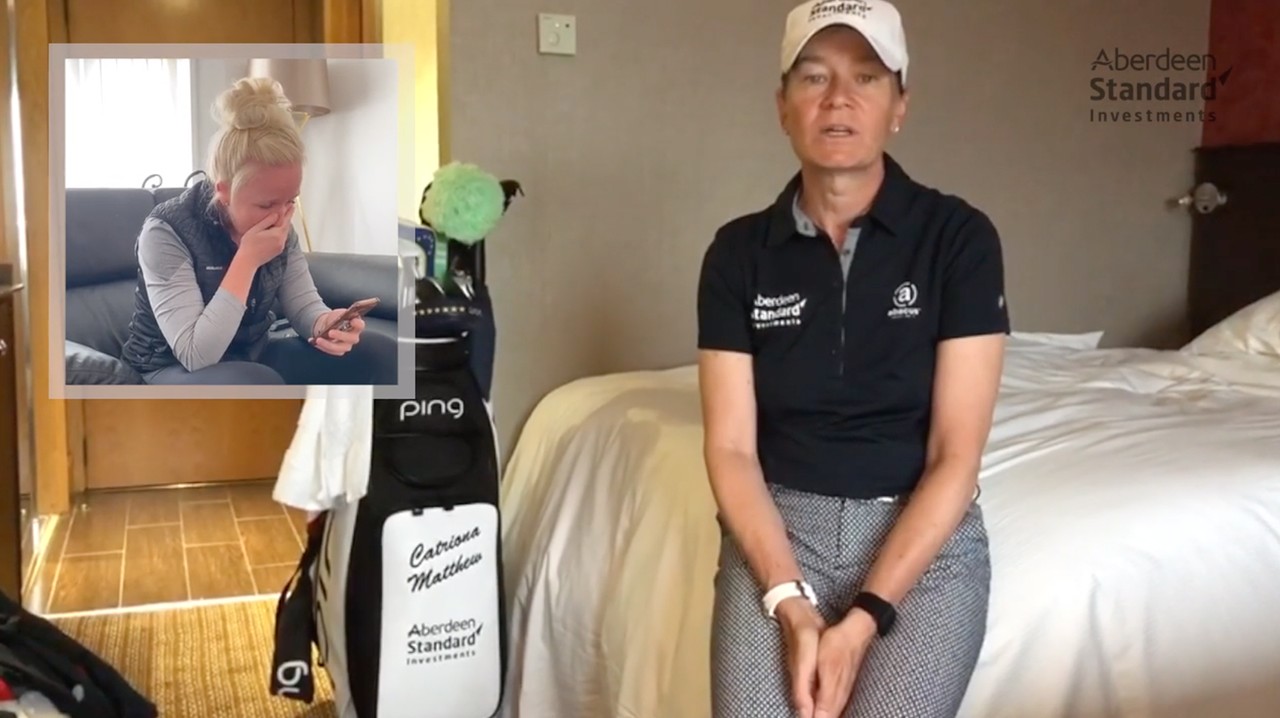 As part of last week's Aberdeen Standard Investments Ladies Scottish Open that was won by Stacy Lewis at The Renaissance Club, tournament sponsors Aberdeen Standard Investments and VisitScotland asked fans to nominate a key worker for their chance to win a special reward.
Fans were encouraged to put forward a key worker, with a  passion for golf, who deserved to rewarded for their positive impact on the community. The winner, selected by a panel of representatives from the event, would be given the unique opportunity to play a round of golf with European Solheim Cup Captain, Catriona Matthew.
Nominations came in their droves, all very worthy winners, but one person stood out amongst the rest, receiving twelve nominations in total and that was Sammy Leslie. Sammy of Aberdeen was selected as the winner of the Aberdeen Standard Investments Ladies Scottish Open #MyKeyWorker Award.
As a cancer survivor Sammy she was initially told to shield when the Covid-19 pandemic hit, but was soon back to work in her job as an NHS nurse on the frontline in Aberdeen. Her dedication and positivity has shone through, even when her wedding was twice postponed during the pandemic.
Nominated by friends and family including her fiancé David Fanthorpe, the family couldn't be more proud of their star nurse. David said, "I'm so happy for Sammy. I nominated her because the adversity she has faced over the years has driven her to help others. She deserves a good bounce in life and we couldn't be more proud. You've no idea how much this means to us! We are finally tying the knot tomorrow and this is better than the wedding itself!"
Speaking ahead of this week's Women's Open and on behalf of the Aberdeen Standard Investments Ladies Scottish Open, Catriona Matthew said, "We are absolutely delighted to award Sammy with this special reward. It sounds like Sammy has been through a lot personally, all while being wholly dedicated to her job as a nurse on the frontline. It's thanks to people like Sammy, along with all our NHS and Key Workers that people are able to stay safe and have someone to care for them during these difficult times. Playing a round of golf with Sammy is the least I can do to say thank you!"
The moment Sammy received the news from Catriona Matthew.