SUNDAY SHOOTOUT SET IN SCOTLAND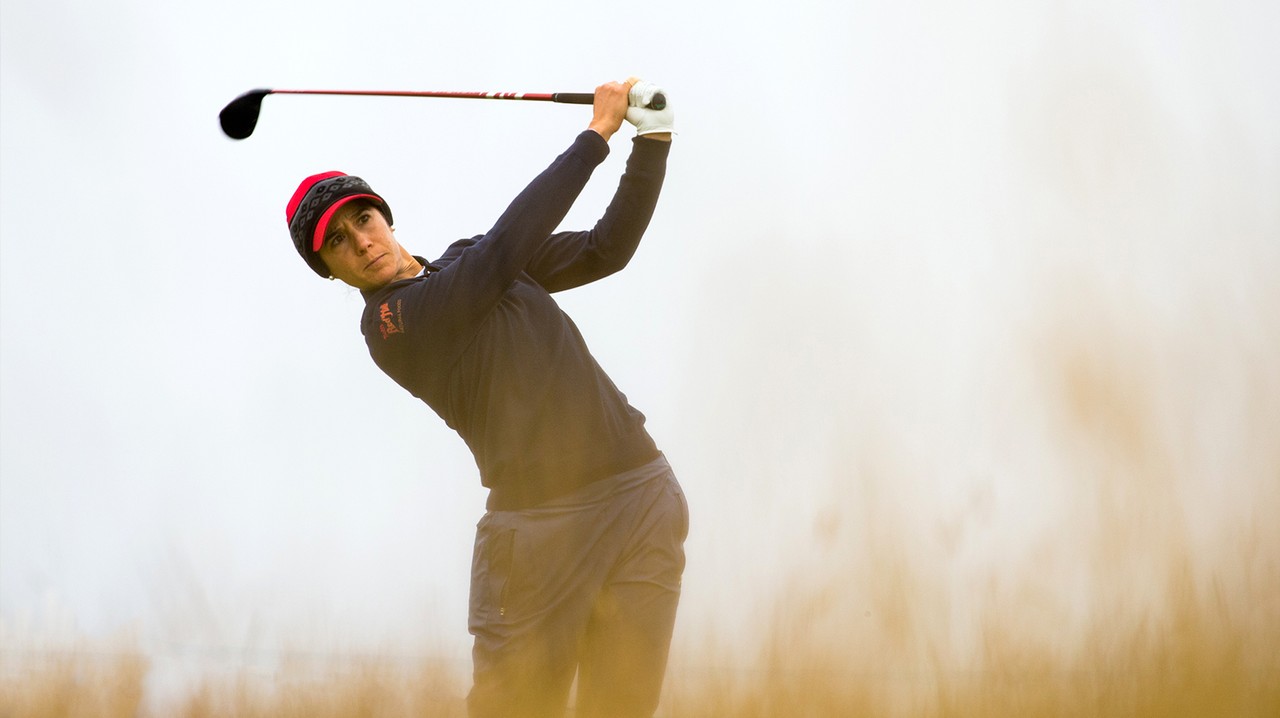 The stage is set for a final day shootout at the Aberdeen Standard Investments Ladies Scottish Open as Spain's Azahara Munoz rolled home from 20ft for birdie on the 18th hole to add another round of 69 (-2) to her total and take a one-shot lead over American Stacy Lewis at seven-under-par.
A model of consistency, the five-time LET winner looks to be enjoying herself out on the East Lothian Links and seems to have relished the time off to re-charge and prepare for two major weeks on the LET schedule.
"I'm enjoying being out there so much. I don't know, I think this break was really good for me. I came back and I just want to play golf."
She will be paired in the final group again tomorrow at 10.29am alongside Stacy Lewis and Jennifer Song for the second day running, which did not seem to be a problem for Munoz.
"It was really nice and friendly out there, we all played pretty good. I really like playing with people who make putts. It makes me believe that I can make it. It was nice that we were all holing putts."
Lewis, who is in search of her first worldwide victory since 2017, has been on a run of good form and was resolute about her game plan today.
"I think big picture, you take under par on this golf course any day. The course has a major feel to it. I think that's what's given us this great leaderboard is how hard this golf course is playing, and the best players are rising up."
Fairly accurate in her assessment, there are no less than four major champions in the top 11 and all the top five are worldwide tournament winners.
Lydia Ko is one of those in the chasing pack as the 20-time worldwide winner and five-time LET champion, who is looking to seal her first LET victory since 2016, lingers only two shots adrift in T4 after a bogey-free 'round of the day' 67 (-4).
Making her third appearance since 2017, this is the first time that Ko has made it to the weekend in Scotland and puts her performance down to a few things.
"I made less bogeys. In Gullane I only made two birdies all week, two birdies at Dundonald and there really hasn't been a huge birdie difference here but just more pars. I have been taking my medicine more and finding another way to make par or a save from there."
The highest ranked player in the field, Danielle Kang, kept her chances of winning three tournaments in a row alive with a two-under-par round of 69, five strokes off the lead. Precisely the same amount she was behind with six holes left last week when she turned to her caddie, Ollie Brett, for inspiration which gave her hope.
The same might just be applicable tomorrow and if Kang can get her putting going, we might see her challenging the leaders, she said, "I've chipped in more times that I've made 15 ft putts this week, I should have figured the greens out by now so lets see what happens tomorrow."
With plenty of points to play for in the 2020 Race to Costa Del Sol, Azahara Munoz, who hails from Malaga, is currently predicted to jump to the top of the rankings with Belgium's Manon De Roey quietly going about her business, returning another round of 70 today to move to T15 and retain second place on the official rankings.
As part of the tournament's charity initiative, the first tee markers were replaced today with a stack of food tins, with players at this week's Aberdeen Standard Investments Ladies Scottish Open asked to place food tins on the first tee to help raise awareness of the East Lothian Foodbank. Funds will be raised by the Aberdeen Standard Investments 'Birdie Pledge' as well as donations coming from the LPGA, LET, IMG, The Renaissance Club and members of the public who can donate at the official tournament website – www.womensscottish.com