LOCAL FOODBANK ANNOUNCED AS OFFICIAL CHARITY OF 2020 ABERDEEN STANDARD INVESTMENTS LADIES SCOTTISH OPEN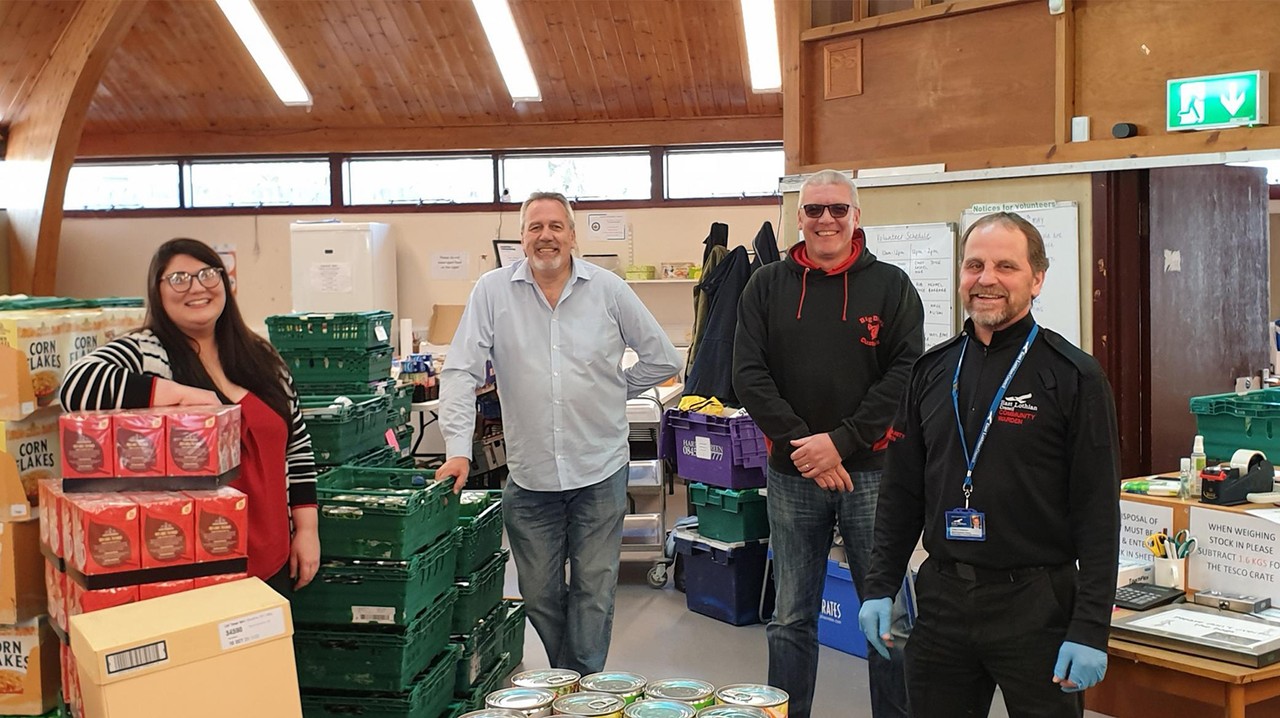 The Aberdeen Standard Investments Ladies Scottish Open is proud to announce East Lothian Foodbank as the Official Charity of the tournament at The Renaissance Club from the 13 – 16 August in Scotland, the home of golf.
First opened in 2012, the East Lothian Foodbank based in Tranent, was set up as a direct response to a local need to care for people who literally had no-one else to turn to. The foodbank provides emergency food to people in crisis and feeds over 6,000 local people each year. It is part of the Trussell Trust Charity, which has a network of over 1,200 food bank centres, aiming to stop UK hunger and poverty and campaigning to end the need for foodbanks in the UK.
More than 14 million people in the UK live below the poverty line and as the impact of coronavirus continues to unfold, the East Lothian Foodbank is busier than ever, with a 40% per cent increase in emergency food parcels given to people across East Lothian in the last three months. With just under half of those parcels going to children. Money raised at the event will go towards feeding those most in need.
As part of their official charity status, the East Lothian Foodbank will be running a 'Feel Good Food Cup' across their digital and social media channels. Participants will be asked to put forward their 'feel good food' and take part in polls before an eventual winner is announced. The tournament will also be asking the same question to many of the star players in this year's field, which includes the likes of Charley Hull, Georgia Hall and home favourite Catriona Matthew.
On the course, returning to support the Official Charity for the fifth year running is the Aberdeen Standard Investments 'birdie pledge', which involves Aberdeen donating £5 for every birdie and £10 for every eagle scored over the course of the Championship. Any hole in ones will also add an additional £1,000 to the total.
Speaking about the announcement, Candace Higgins, Director of East Lothian Foodbank, said: "We are honoured and excited to be the official charity of the Aberdeen Standard Investments Ladies Scottish Open. Levels of deprivation and poverty in East Lothian have risen sharply in the last four years, with one part of the county in the top 10 per cent of the most deprived areas in Scotland .Now more than ever, our ability to serve and support these people in crisis is reliant on donations and those that advocate for us. We would like to thank all those involved."
On the hearing the news, East Lothian resident Catriona Matthew said, "I'm delighted the Aberdeen Standard  Investments Ladies Scottish Open is supporting this great cause. Across the world, communities have pulled together during this time of crisis to support others and it will be heart-warming to see the golfing community do their bit to help feed those most in need."
Those wishing to donate to the cause can do so at the tournament's donations page at: www.virginmoneygiving.com/fund/ASILSO with an opt in option to win a prize goody bag.  For the East Lothian Foodbank, £20 is enough to feed a single person for 3-4 days, fulfilling the minimum nutritional guidelines with additional fresh fruit, veg, milk, cheese, bread and meat. £30 would feed a couple for 3-4 days and £50 would feed a family of 5 same for the same period.
This year's tournament is going ahead as a made for TV event following close consultation and collaboration with the Scottish Government, Aberdeen Standard Investments, VisitScotland, the LPGA and the LET, fully adhering to internationally recognised COVID-19 protocol.
The decision to move forward with the 2020 Aberdeen Standard Investments Ladies Scottish Open was taken only once organisers and stakeholders could ensure delivery of an event with all relevant safeguarding and protocols in place. The tournament has a robust operational plan, which has been established with medical and health and safety specialists to make sure that all appropriate measures are in place that meet the high standards required by the Scottish Government as well as adhering to all WHO guidelines.
Fans will be able to watch the Aberdeen Standard Investments Ladies Scottish Open on Sky Sports and the Golf Channel, with enhanced content on its digital channels, www.womensscottish.com, @LadiesScottish #ASILSO #RuleTheLinks.